The Phase-0/Microdosing Network
The Phase-0 Microdosing Network, a non-profit organization, is an international consortium of inter-and cross-disciplinary drug development stakeholders interested in the potential of Phase-0 including microdosing approaches to increase the efficiency and productivity of drug development. The Network was created to educate, disseminate information, and promote research and ideas relevant to microdosing and other Phase-0 approaches and their applications.
Network members include clinicians, scientists,
regulators, Pharma, Biotech, CROs, patient advocacy groups and other non-profit organizations with interest in the potential of these applications to provide safer, faster, and cheaper, live human data for drug development decision-making. The Network aims to use the collective inter-disciplinary knowledge and skills to establish a versatile and comprehensive appreciation of the potential of these approaches to address developmental needs. Specifically, the network considers AMS/PET/LC-MS/MS methodologies and the continuum of Phase-0 applications as complementary, synergistic, and cost-effective investigational tools for first-in-human, including first-in-patient studies.
The network welcomes and encourages discussion of the limitations of these approaches, aims to clarify their role in current and future drug development, and identifies criteria for their effective application.
The Phase-0 Microdosing Network was founded in 2012 by Tal Burt, M.D. while at Duke University. The Network twice won awards for inter-disciplinary work, initiated and supported research projects, led to presentations at professional meetings, publications, and dedicated Network meetings.
Phase-0 Microdosing Network Board of Directors

Tal Burt MD is drug development and clinical development consultant. He is the founder and CEO of Burt Consultancy LLC, a drug development consultancy, and of the Phase-0/Microdosing Network, an international consortium of drug development stakeholders invested in increasing the efficiency and productivity of the drug development process through the application of Phase-0 including Microdosing approaches. Dr. Burt is a board-certified psychiatrist with more than 20 years experience in all phases of clinical development with specific expertise in CNS drug development, early-phase, proof-of-concept (POC), and microdosing stages of clinical development. He has led clinical research and development programs of drugs and devices in academia and industry. He held Senior Medical Director positions at Pfizer Inc. and Eisai Inc. where he led early-and late-phase developmental programs. He was part of the Pfizer team that led the global antidepressant market with Zoloft (sertraline) from 2000 to 2006.. Dr. Burt was the founding Medical Director of two state-of-the-art POC research units, part of Duke's Global POC Research Network, the first global academic CRO, and was the Scientific Director of the network. These experiences were formative to his appreciation of the challenges of novel treatment development, including the considerable expenses, waste, uncertainties, and risks involved, and the considerable burden on public health, and R&D, that ineffective translational and clinical research lead to. He has worked with regulators (FDA, Japan PMDA, Singapore HAS, India DFA), industry, academic, non-profit organizations, and patient advocacy stakeholders to address these challenges to accelerate development of novel therapeutics. He has authored 47 manuscripts in clinical research and drug development. These include original drug development methodologies such as Intra-Target Microdosing (ITM), the first randomized-withdrawal designs in psychiatry, the first comprehensive assessment of the impact of false-negatives on the productivity of drug development, and the first global public awareness program of clinical research (PARTAKE). He is also the author of the first publications of Vagus Nerve Stimulation (VNS) in major depression, the first meta-analysis and comprehensive review of Transcranial Magnetic Stimulation (TMS), and a textbook on outcomes measurement in clinical psychiatry. He has established the microdosing program and infrastructure at Duke University and the affiliated Investigational Medicine Unit (IMU) in Singapore General Hospital (SGH), presented data and chaired symposia and workshops on Phase-0/Microdosing in meetings of the relevant professional organizations (e.g., ASCPT, AAPS, AACP, DIA).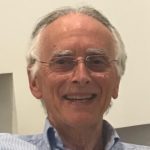 Dr. Rowland is a pioneer of Clinical Pharmacology including microdosing approaches. He is professor Emeritus, University of Manchester, and Adjunct Professor, University of California San Francisco. He received his B.Pharm (1961), Ph.D. (1965), and D.Sc (1982) from University of London. He was a faculty member, School of Pharmacy, University of California San Francisco (1967-75). He has honorary doctorate degrees from the Universities of Poitiers (France), Uppsala (Sweden), and Athens (Greece), and Honorary Membership, Royal College of Physicians. He was President, EUFEPS (European Federation for Pharmaceutical Sciences,1996-2000). Dr. Rowland was the recipient of the American Society of Clinical Pharmacology and Therapeutics (ASCPT) 2012 Sheiner-Beal Award in Pharmacometrics, The FIP 2011 Host Madsen Award, and the 1994 AAPS Research Achievement Award in Pharmacokinetics, Pharmacodynamics and Drug Metabolism of AAPS. Professor Rowland's research interests are in pharmacokinetics, particularly the development and application of physiologically-based models, the prediction of pharmacokinetic behavior in humans, and intestinal drug absorption. He is the author of over 300 scientific publications and is the co-author of the textbook – Clinical Pharmacokinetics: Concepts and Applications.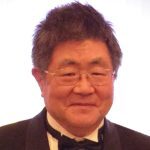 Yuichi Sugiyama is the Special Professor Emeritus in Josai Interanational University as of April 1, 2021. Before that, Dr. Sugiyama has been the Head of Sugiyama Laboratory, RIKEN Innovation Ctr, RIKEN Research Cluster for Innovation, Yokohama, Japan since April 2012. He has been Professor, Dr. Sugiyama has been the Head of Sugiyama Laboratory, RIKEN Innovation Ctr, RIKEN Research Cluster for Innovation, Yokohama, Japan since April 2012. He had been Professor, Dept of Molecular Pharmacokinetics at the Univ of Tokyo since 1991 until 2012. His work is internationally recognized by many awards, including the American Association of Pharmaceutical Scientists Distinguished Pharmaceutical Scientist Award in 2003, the International Pharmaceutical Federation (FIP) Host Madsen Medal in 2009, the Medal with Purple Ribbon, a Medal of Honor given by the Japanese Government in 2010, the BB Brodie Award from the American Society for Pharmacology and Experimental Therapeutics in 2012, the RT Williams Distinguished Scientific Achievement Award from the International Society for the Study of Xenobiotics (ISSX) in 2013 and Rawls-Palmer Progress in Medicine Award from American Society for Clinical Pharmacology and Therapeutics in 2014. Dr. Sugiyama was listed as #1 scientist in 2007 for the number of citations he received in the preceding 10 years in the field of pharmacology and toxicology. He served as the chairman of Board of Pharmaceutical Sciences in FIP (2000-2004). He was also the president of both ISSX and the Japanese Society for Xenobiotic Metabolism and Disposition (2006-2007). He also led the Japanese government project on microdosing. The NEDO (New Energy and Industrial Technology Development Organization) project entitled "Establishment of Evolutional Drug development with the Use of Microdosing Clinical Trial" was adopted (2008-2011). In this project, the quantitative prediction method on ADME using modeling and simulation was applied to human to validate this methodology. That is, based on the in vitro data on metabolism, transport, and binding with animal and human tissues, the drug concentration-time profiles in the plasma and target tissues such as liver and brain was predicted, and the validity of the predictions was investigated by using clinical studies under its microdose and therapeutic dose conditions. PET probes have been developed for specific transporters; for example, the effects of changes in OATP1B1 and MRP2 activity on systemic and hepatic exposure of some compounds were simulated using a physiologically-based pharmacokinetic (PBPK) model incorporating blood, liver (clearance and pharmacological target organ), and peripheral organs. Additionally, the microdose studies using unlabeled compounds only at low doses not only allowed estimation of the pharmacokinetic profiles of candidate drugs before clinical trials but also clarified the major factors dominating their pharmacokinetics when cassette doses of probe substrates were used in presence and absence of probe inhibitors. Such microdose studies should allow a quantitative understanding of the effects of genetic polymorphisms and drug-drug interaction of transporters on the pharmacokinetics of drugs and should open new avenues to drug development.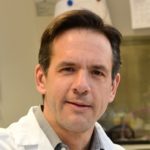 Dr. Langer is Associate Professor at the Medical University of Vienna in Austria (Department of Clinical Pharmacology) and a Senior Scientist at the AIT Austrian Institute of Technology GmbH. He has studied pharmacy at the University of Vienna (Austria) and has received his Ph.D. degree from the Karolinska Institute in Sweden. In his research, he uses preclinical and clinical PET to address different questions related to drug disposition and pharmacodynamics. Dr. Langer is an expert in PET-microdosing and has led research projects in this area, especially concerning transporter-mediated drug-drug interactions. He is author of 121 articles in peer-reviewed scientific journals and has a Hirsch (h) index of 33.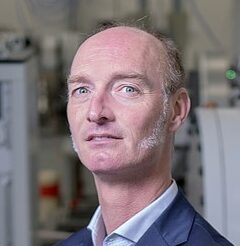 Dr. Vaes heads the Dept of Human Biology within the Netherlands Organisation for Applied Scientific Research (TNO). He received his Ph.D. at the Research Inst of Toxicology at Utrecht Univ. Thereafter, he started working at TNO where he has been leading the Nutrients and Biomarker Group for about ten years. Dr. Vaes has managed programs on content analysis, bioavailability, health effects, drug-nutrient interactions, bioanalysis, and elemental speciation sponsored by the Dutch government, EU-funding, and industry. The activities and his laboratories were transferred in 2012 to TNO Triskelion, a TNO subsidiary. Since that time, Dr. Vaes has been involved in the development of new technologies to increase the innovative strengths of TNO. One of his activities involves the installation of a 1 MV accelerator mass spectrometer (AMS) to be applied in innovative clinical research programs with isotopic radiotracers. The AMS laboratory has been fully operational since 2012, and its major achievement has been the development of a completely automatized sample introduction system. TNO has been involved in a number of studies, including pediatric microdosing and microtracer studies. Recently, TNO succeeded in performing the very first microdosing study with a therapeutic protein.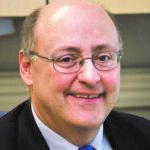 Dr. DiMasi is Director of Economic Analysis and Research Associate Professor at the Tufts Center for the Study of Drug Development, Tufts Medical School, Tufts University. The Center is an independent non-profit multidisciplinary research organization that is committed to the exploration of scientific, economic, legal, and public policy issues related to pharmaceutical and biotechnology research, development, and regulation throughout the world. Dr. DiMasi is an internationally recognized expert on the economics of the pharmaceutical industry. He has published in a wide variety of economic, medical, and scientific journals, and has presented his research at numerous professional and industry conferences. Dr. DiMasi testified before the U.S. Congress in hearings leading up to the FDA Modernization Act of 1997 and reauthorization of the Prescription Drug User Fee Act. Dr. DiMasi's research interests include the R&D cost of new drug development, risks in new drug development, factors that affect the length of the development and regulatory approval processes, innovation incentives for biopharmaceutical R&D, and changes in the structure and performance of the pharmaceutical and biotechnology industries.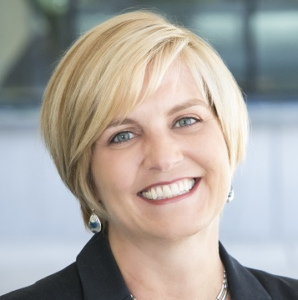 Kirsten Anderson is a clinical research executive specializing in growth strategy, with expertise in oncology drug development and is currently Chief Operating Officer at Xentria, Inc, responsible for strategic oversight of clinical development, including trial design, regulatory, operations, pharmacovigilance and biometrics.  Kirsten has over 30 years of experience in the biotech industry, recently as Senior Vice President of Clinical Development at Presage Biosciences and has held leadership positions at OncoGenex, Sonus Pharmaceuticals, Xcyte Therapies, and Immunex. Kirsten earned a Master's in Biotech Enterprise from Johns Hopkins University and has a bachelor's degree in biology from the University of Vermont.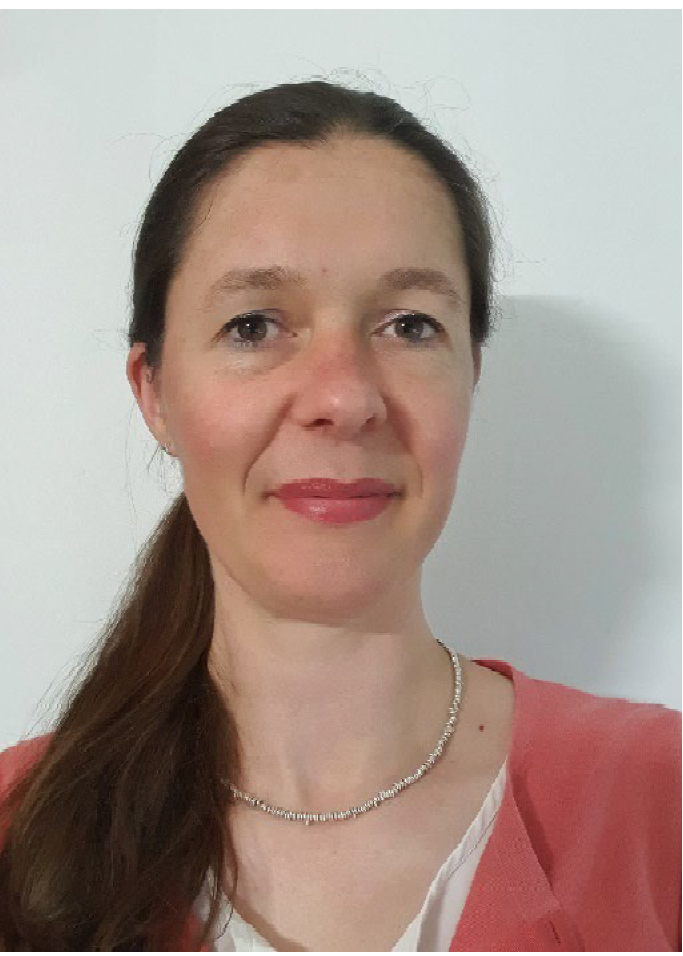 Dr. van Duijn is a senior research scientist within the biomedical AMS facility at the Netherlands Organization for Applied Scientific Research (TNO). She received her Ph.D. at the Biomolecular Mass Spectrometry group at the Utrecht University where she demonstrated the potential of native mass spectrometry in structural biology. She continued to work in this field for several years, was awarded with multiple grants and made major contributions to the development of this technology in the structural determination of megadalton complexes (i.e. chaperone protein folding, viral capsids and CRISPR-associated complexes). In 2012 Dr. van Duijn started her career within TNO and focused on the application of Accelerator Mass Spectrometry (AMS) and High-Resolution Mass Spectrometry in drug development. She is the scientific expert within the AMS and Biomarker group and supports a fast-growing team of laboratory experts. The biomedical AMS facility is equipped with multiple AMS instruments, high resolution mass spectrometers and UPLC systems and operates under high quality standards. Dr. van Duijn actively ensures that the growing number of early-phase microdosing and microtracer studies to generate human data on absolute bioavailability, pharmacokinetics and metabolite profiles can be supported. Her focus is on the continuous investigating of further technological advances to create new opportunities, expand the application field and optimize workflows. Dr. van Duijn has published over 50 peer-reviewed papers, and is experienced with more than 50 early phase microtracer studies, varying from pediatric mass balance and metabolite profiling studies to a microdosing study with an intact therapeutic protein and dermal absorption studies using 26Al.